Share one Mouse and Keyboard with Multiple Computers
The software "ShareMouse" lets you control multiple computers from a single mouse and keyboard:
Move the mouse to the monitor of the computer you wish to control and the pointer magically jumps to that computer. Any mouse and keyboard input is transmitted to the corresponding computer.
Similar to a network KVM, ShareMouse transmits mouse movements and clicks through the local LAN. All traffic can be password-protected and AES encrypted.
To switch between computers, there is no additional hardware or press of a button required.
Similar to a keyboard switch, you can seamlessly operate multiple computers on your desk from any mouse and keyboard.
...but never trust the marketing blurb - Let actual users speak:

Drag & Drop Files between Mac & Windows
Transferring files between two computers has never been easier:
Simply drag & drop files between computers. No need to set up file shares or configure cross-platform network protocols.
Clipboard Sharing
ShareMouse can share the clipboard between multiple computers.
Copy any formatted text or files into the clipboard and paste it any other computer with a single key press.

Private and Secure
Mouse clicks and text input are sent directly between your computers. ShareMouse never records or transmit your input anywhere.
For maximum security, ShareMouse network traffic can be securely AES encrypted.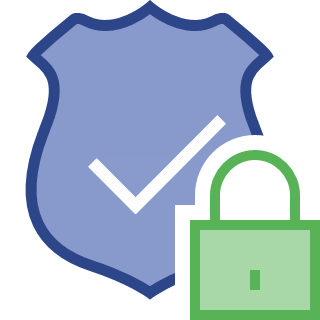 A whole new Synergy
ShareMouse can sync several events and actions between computers:
Software KVM
A software KVM solution has many benefits compared to a hardware PC switch.
There is no extra hardware required. ShareMouse uses your existing network connection.
Share your keyboard with multiple computers
ShareMouse offers you keyboard sharing with multiple computers. The software works like a Network KVM but without the monitor sharing.
Two Computers and one Keyboard
ShareMouse allows you to operate two computers with one keyboard and saves you from buying a USB switch or keyboard switch. Any keyboard input on any computer is processed by the computer with mouse focus.
Two Computers and one Mouse
ShareMouse also includes mouse sharing, allowing you to operate two computers with one mouse. Unlike a physical mouse switch, ShareMouse doesn't require you to press any button. Instead, just move the mouse to the computer you wish to operate.
Freeware for Personal Use
The ShareMouse freeware edition is free for personal users.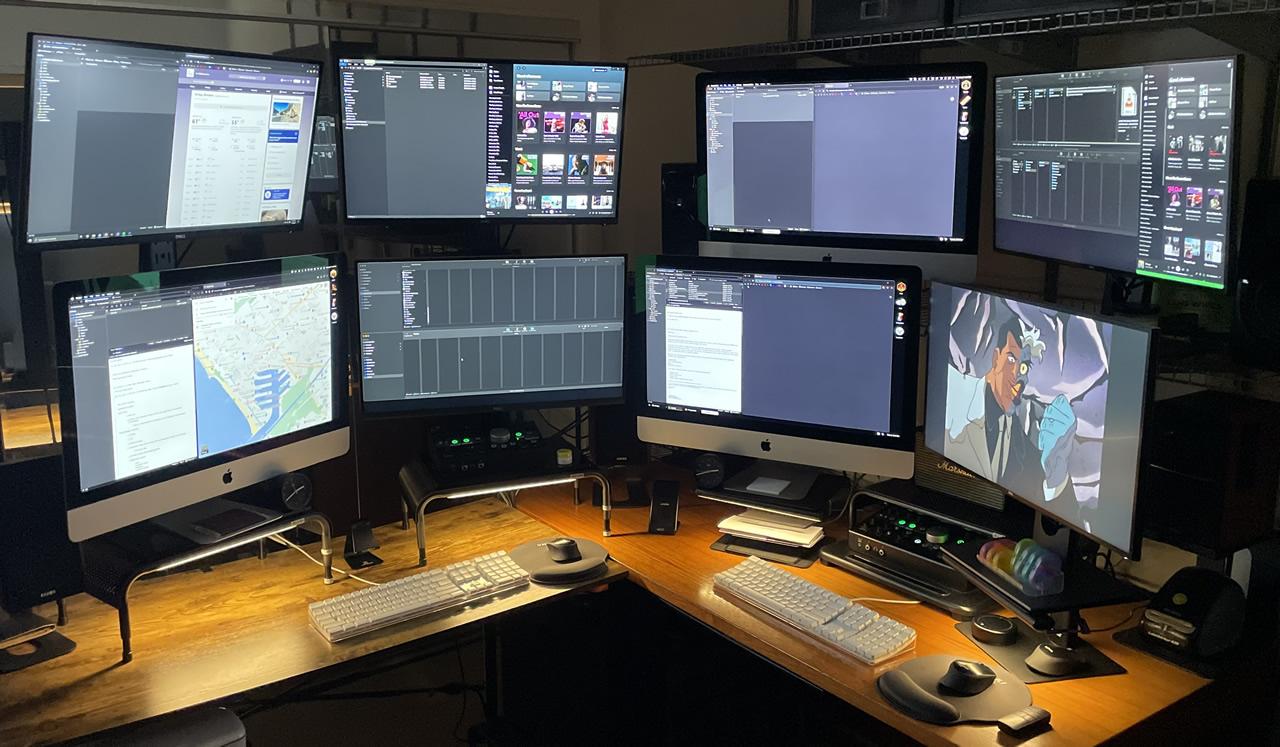 Impressive Eight Display Workstation
A video professional based in LA uses ShareMouse 6 to control multiple Mac and Windows PC from just two sets of mouse/keyboards. In his words:
"I wanted a to have a setup where I wasn't limited by lack of tools (..) and found ShareMouse the most helpful. It is a software-only KVM switch that allows both sets of keyboards/mice to seamlessly scroll/control all all computers regardless if it is a PC or Mac."
Check out the feature at Cult Of Mac (03/01/2023)
Please send us your setup!