Client Management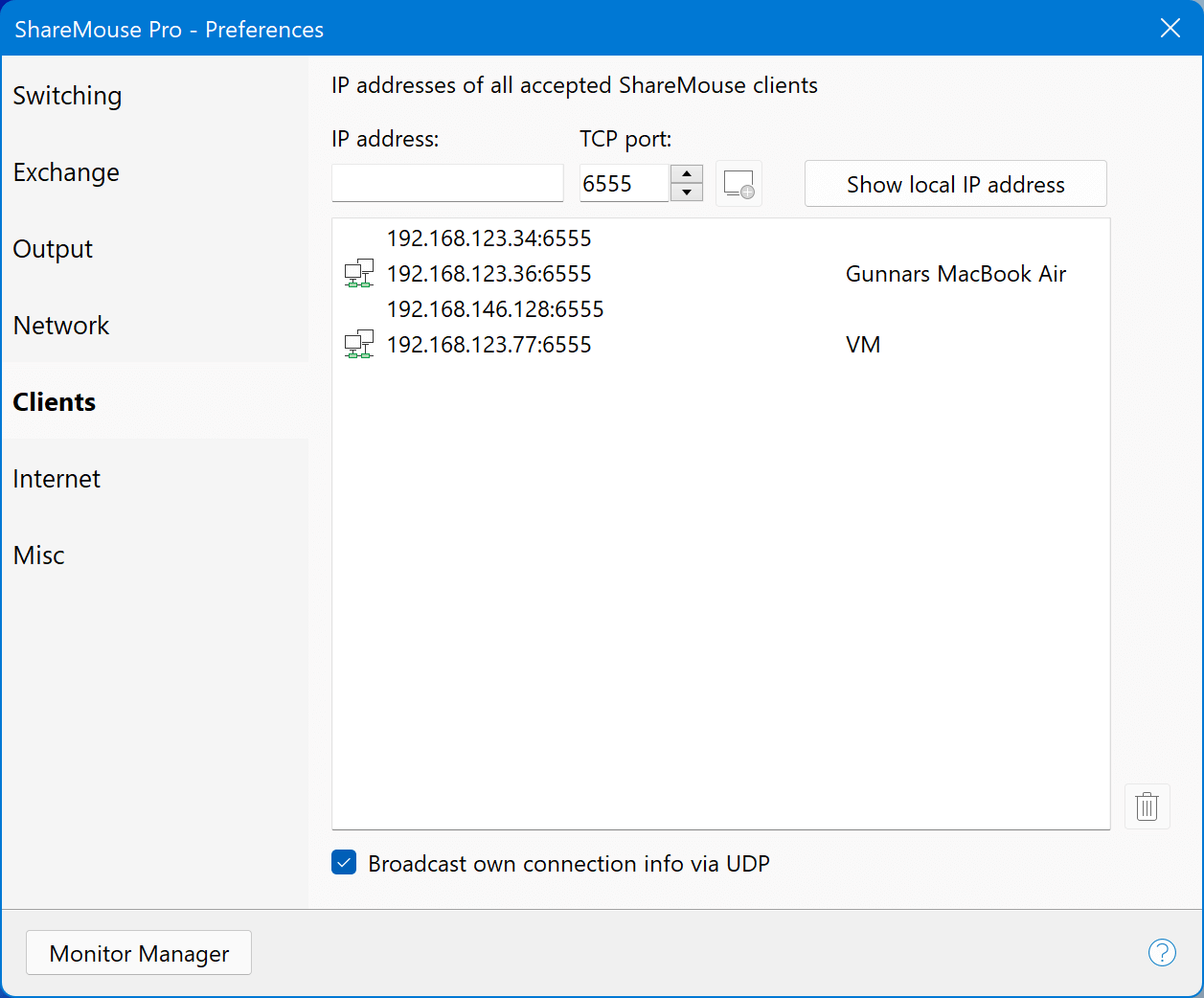 ShareMouse sends out its own connection information (IP address & port info) if option "Settings » Network » Broadcast own connection info via UDP" is enabled, allowing other clients to find and connect automatically.
If you want ShareMouse to connect to a specific network adapter of another computer, you can add ShareMouse clients by entering the IP address of the preferred network adapter:
Enter the
of the preferred network adapter of each client.
Enter the
which is configured under (default is TCP 6555).
Click the Plus symbol to add the clients.
ShareMouse shows a list of computer names of all found clients.
An antenna icon indicates a client that are currently connected.